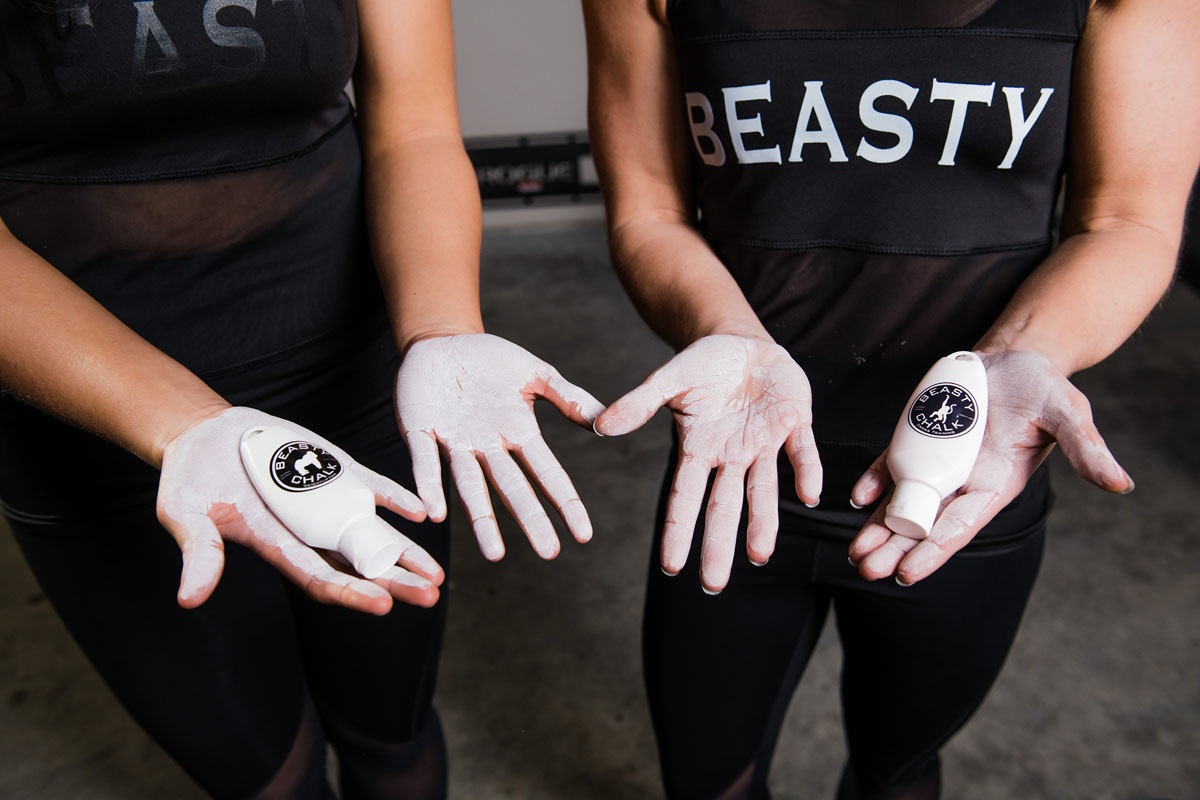 Beasty Chalk is the world's premier liquid chalk.
Beasty Chalk is specifically formulated to improve grip for Weightlifting and Gymnastics strength movements.
Beasty Chalk is easy to apply, has a unique texture and provides optimal grip.
Beasty Chalk offers three unique formulas - Red Monkey, Black Gorilla, & Green Gorilla.
Each formula has a different texture and feel, designed to enhance grip and performance specific to workout demands.